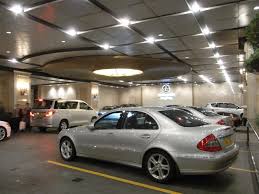 By Legal Bureau
Now no builder can sell parking space under stilts separately, the Bombay High Court has ruled that stilt parking space is a common parking space available to members of a housing society and not an additional premises or space available for the builder or developer to sale either to any member of he society or any outsider.
The HC was hearing out with a plea filed by a Nahalchand Laloochand Pvt Ltd., which wanted to keep the stilt parking space available in Indraprastha Enclave in Borivali ( E) that it has developed, under its control. The developer firm has sold 56 parking spaces out of more than 160 available in the Enclave that comprises seven buildings, that had given rise to serve dispute.
A single judge bench of Justice B H Marlapalle said that stilt parking space can not be sold by the developers as he ceases to have any title on it issued with respect to the building and it becomes a property of the society on its registration.
The builder had said that members of societies had given an undertaking while signing sale deeds that they will not claim any space other that that of flats allotted to them. The societies, however, took a stand that undertakings, none of societies had given any undertaking to the developer.
Justice Marlapalle added that under DC rules the developers had to provide car parking spaces, wherever carpet area of the flat is more than 35 sq meter and estoppal do not work against statutory.