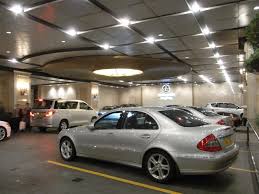 By Dr Sanjay Chaturvedi
Members are been charged Non-Occupancy Charges if they give their flats on Rent. With due permissions and notifying to society about the intentions, members are right fully assigns the right to live in on behalf of the members them shelves.
Car parking is an essential amenity along with Flat, as decided by Bombay High Court.
Society, since charging non occupancy charges, cannot deny parking to tenant of the members. It has to honor the same privileges and services as if given to its member. The member is paying for all the charges plus the Non-occupancy charges over and above the normal bills. The rule says and various Supreme Court judgment says the Non-Occupancy Charges should not exceed Ten percent of the maintenance charges.
Many societies have told members that they will not allow parking to tenants in spite of member eligible for parking either purchased by him from builder and society later ratified it or as per the parking policy of rotation or otherwise. This is illegal. The right of member to stay is honoured then why not facilities and amenities. The parking is facility attached to the flat and not the member. Hence who soever occupy the flat in a society is eligible for parking according to the society's rule.