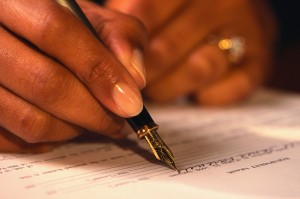 By Advocate Chhaya Dhuri
The condition for the registration of Co-operative Society is that no society can be registered under the provisions of Section 6 (1) of the Maharashtra Co-Operative Societies Act, 1960. Normally minimum 60% of the flat purchasers/ promoters are required to join and sign the registration proposal if building is constructed by builder/developer.
Sometime in Co-operative Housing Society having less persons/ purchasers in such casses at least 10 persons/purchasers (each of such person being a member of a different family), who are qualified to be members under the Maharashtra Co-Operative Societies Act, 1960 and who reside in the area of operation of the society.
There are some provision in the Bye-laws that the number of members in the society should not exceed the number of flats. Sometimes a situation may arise when a building consist of less than 10 flats in such cases the registration becomes difficult. The Promoters, however, prefer only a Co-Operative Housing Society for the management of the property to any other form of Organization.
The Agricultural and Co-Operation Department of Government of Maharashtra by its Circular No. CHS-1094-/C R 277/14-C dated 10/03/1995 has laid down criteria for exempting Co-Operative Housing Societies from the operation of the condition of having minimum 10 persons for the purpose of registration.
Under section 7 of the Maharashtra Co-Operative  Societies Act, 1960 it empowers the State Government to exempt any society or class of Societies, by general or special order from any of the requirment of the Maharashtra Co-Operative Societies Act, 1960 as to registration, subject to such conditions, if any, as it may impose. This section enables the State Government to allow registration of a Co-operative Housing  Society with less than 10 promoters.
Conditions for registration of Society with less than 10 Promoters:-
That an Architect gives a certificate that the entire F.S.I. has been exhausted and no further construction is possible and that the carpet area of no flat in the building exceeds 700 sq.ft.
There should not be balance F.S.I