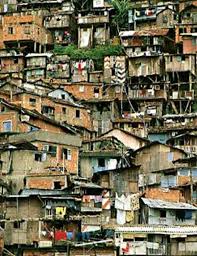 By V. S. Khemka,
Advocate
Grant of extra F. S. I. Under regulation 33(7) of Development Control Regulations would not solve the problems of dilapidated buildings unless fast track procedures are implemented at the offices of Collector, Municipal Corporation and MHADA. The office of Collector takes months even to issue certified copies of property cards and plans which are basic requirements to initiate process of redevelopment. Similar is the position at the offices of Municipal Corporation and MHADA and other departments of the State Government. At present clearances from about 50 agencies are needed to undertake redevelopment. At the present speed the sanctioning of the building plans in respect of about 15000 cessed buildings would take many years and till then dilapidated buildings would continue to collapse.
In Haryana home builders can start construction work of buildings or houses without having first approval from the Town and Country Planning Department. Similarly self redevelopment by tenants and residents of the property under DCR 33(7) should be permitted by submitting plans from a certified architect where the building has been declared dangerous by MHADA and where incentive FSI sought is minimum or merely 50% of the built-up area of concerned building. Even in other cases higher FSI may be sanctioned subsequently after perusing relevant records. The State Government may prescribe triple fees and charges for grant of time bound permissions and clearances from a single window. People would willingly pay the same. The task of receiving requisite applications and forwarding the same to appropriate departments and of handing over permissions and clearances from such Departments to Applications may be entrusted to Postal Authority as is being done in case of Passport Applications. This would augment the revenue of State and Postal Department and would solve the problems of tenants and residents of the buildings. They would be able to avoid red tape and corruption and would be able to undertake self redevelopment. This would ensure quality construction as well as safety of their valuable property rights. Normally the tenants and occupants of the buildings are able to collect sufficient funds that may be spent by cheques. The Tenants and residents of cessed buildings have been undertaking structural repairs to their buildings by obtaining N.O.C. From MHADA. If any building violation is noticed, the tenants and residents may be directed to rectify the same or double the fine may be imposed.
Newspaper reports about numerous FSI violations committed by developers and builders make it clear that requisite prior clearances are no guarantee of orderly development. The high pollution level at 'C' Ward clearly indicates that the law enforcing agencies are deterrent only to law abiding citizens. If timely action is not taken, the buildings will continue to collapse inspire of such beneficial legislation being there.