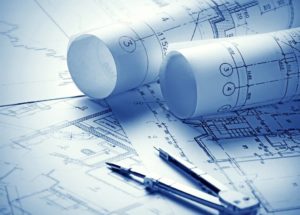 By Advocate Vinod Sampat
Please peruse the approved original building plan. check that there is a unambiguous (clear – cut) accessibility of the terrace from your flat only. The terrace should not have access from the common staircase of the Building. This is one of the most important step to be taken. So make sure that before purchasing a terrace flat a copy of the Original building plan must be demanded from the builder. You should ascertain that in the approved plan, terrace should be a part of your flat with FSI. I will justify you the reason why Building Approved plan should be checked as there are in many cases, "few builders", what they do is that once the plans are approved from the BMC and the Occupation certificate is procured, they block the access from the common staircase and provides exclusive access to the terrace for the adjacent flat to term it as a terrace flat which is nothing but cheating. Generally building plan shows terrace flat as spaces having access from the common staircase so that builder will enable to get municipal approvals for terrace development free of FSI.
Please also ensure a clear-cut agreement with the builder spelling out in the agreement clause that terrace being sold as an integral part of FSI. The Agreement should also specify the carpet area clearly along with the Terrace rights. I mean to say that carpet area of flat should be inclusive of terrace. Also ensure that an enclosed drawing of the terrace space and get the same registered. Stamp duty should be paid only when in the agreement the carpet area of flat will be inclusive of the terrace FSI. If terrace flat is free of FSI then legally speaking it cannot be included in your FSI of flat and if you had a transaction with the builder for the same then you will be in deep trouble inspite of an agreement for the Terrace flat duly stamped and registered.