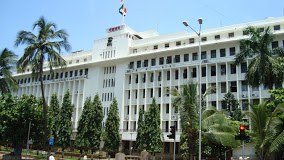 By Maharashtra Bureau
Government of Maharashtra has indicated that there will be an Appellate Tribunal for society redevelopment matters where most of the redevelopment matters are stuck for want of various issues including majority and minority issue.
Often redevelopment process is stuck in legal battle as majority wants to go for the redevelopment but stuck because of various loop whole in the legal frame work.
A subject expert Appellate Tribunal shall be established to fast track the process of redevelopment and various aspects of it.
Minister for State Housing Mr Jitendra Ahwad had told the news persons that Cabinet has cleared the proposal of establishing Appellate Tribunal for redevelopment matters.
The Appellate Tribunal shall have jurisdiction for entire state of Maharashtra and matters pertaining to redevelopment decided by lower courts and registrar offices.