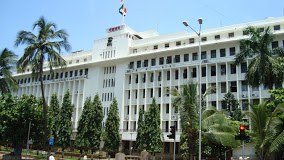 By Legal Bureau
Maharashtra government has recently issued government resolution (GR) in which it has brought down consent percentage required for redevelopment to 51% from 70%.
The new guidelines under section 79A of Maharashtra Cooperative Societies Act, 1960 is superseding earlier direction of January 3, 2009.
As per media reports, there were 16,000 derelict buildings in Mumbai with a majority of them located in Byculla, Girgaum, Sewri, Parel, Mumbai Central, Nagpada, Bhendi Bazaar, Mohammad Ali Road and Crawford Market.  Across India, there are several buildings facing problems of fragile floors, water leakage and more.
Some of the important highlights of GR:
(1) This is applicable to all types of redevelopment.
(2) Redevelopment cannot be initiated or decided by Authorised officer/ administrator appointed by the registrar.
(3) Redevelopment can be done of the dilapidated or dangerous to stay as certified by the competent Authority and has to be undertaken under DCR.
(4) Requisition Special general body (SGM) meeting for redevelopment needs to be submitted by 20% members.
(5) For all SGM shall be 2/3rd Members and resolution should be passed by 51% of total members of the society. Written consent has to be taken from more than 51% members for proceeding with redevelopment and also for the appointment of a contractor or the developer.
(6) Architect / PMC have to be appointed in SGM.
(7) Federation who are having conveyance in their name of the federation can only undertake redevelopment through Federation.