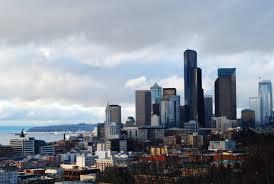 By Legal Bureau
The law is very clear as to how much transfer fee can be charged in co-operative housing societies on a transfer of flat. The Commissioner for Co-operation and Registrar Co-operative Society, Maharashtra, has issued two circulars, clarifying the matter. The circular contains the table of maximum allowable transfer fee and clearly states that no further amount can be taken as donation. For the clarity and information the circulars are reproduced here in below.
Office of the Commissioner for Co-operation and Registrar, C.S. Maharashtra State, Pune.
Circular No. Grihnirman /Gala Tabdil/FFC/89 dated 27th Nov. 1989.
Sub : To increase the amount of premium to be paid on transfer flats.
There is a provisions in bye-law No. 40 (d) (7) of the new model bye-laws published premium maximum upto Rs. 1000/- to be paid to the society is less as compared to the person, he will have to pay the fee as transfer premium as mentioned below. Necessary amendment to bye-law No. 40 (d) (7) may be made accordingly and then executed by the societies.
2. It is therefore requested to bring to the notice of all co-operative housing societies falling under your jurisdiction, the instructions contained in the above said circular and accordingly, to give instructions to the societies to make amendments to their bye-laws at appropriate places.
Area under Maximum premium
To be paid
1) Municipal Corporation & Development Authorities Rs. 25,000/-
2) 'A' Class Municipalities Rs. 20,000/-
3) 'B' Class Municipalities Rs. 15,000/-
4) 'C' Class Municipalities Rs. 10,000/-
5) Rural Sector Rs. 5,000/-
Sd/-
For Commissioner for Corporation & Registration C.S., M.S., Pune.