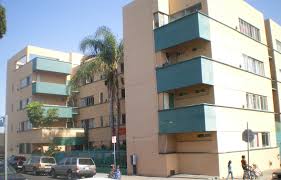 By Dr Sanjay Chaturvedi, LLB, PhD
Mumbai Municipal Corporation in Redevelopment projects have caped fungible FSI of residential at 35%. The municipal corporation of Mumbai introduced this system to curb misuse of existing building regulations by developers. Developers would build space over and above the allowable FSI by the means of some grey areas in the building regulations. These grey areas centered around things that were free of FSI, or not counted in FSI calculations, such as flower beds, services shafts, and balconies. In the fungible FSI system, the allowable FSI on a plot is increased by 35%, with a maximum cap on the total construction area, with no exemptions. This serves to reduce 'overbuilding' on plots by developers. The fungible FSI seeks to act as a replacement for or a legalisation of the misuse of regulations, but with a clear mathematical limit that should not be exceeded. As of 2015, fungible FSI is applicable to all plots in Mumbai with the exception of those that fall under Coastal Regulation Zone (CRZ) limits.
FSI in Mumbai: for residential buildings is 1.33 from South Mumbai till Mahim in the West and Sion in the centre.  
    North of that it is 1.0.  (to this figure add TDR – see the explanation below)
    For educational, healthcare and hospitality projects, FSI is 1.33 plus 300% extra, which is 1.33 x 4 = 5.32.
The following are not counted in FSI calculations:
• Basements
• Stilt Parking
• Staircases
• Lifts and lift lobby (lobby area to an extent equal to lift area, additional lobby areas are counted)
• Pump rooms, utility areas, security cabins
• Shafts
• Society Office upto 12 m2 if there are less than 20 apartments, and 20 m2 if more
• Gymnasium upto 2% of FSI area
• One Servants' toilet per floor upto 2.2 m2 with access from lift lobby
• Refuge Areas and terraces
Now, each society going in for redevelopment must appoint an Architect, before appointing any Project Management Consultants, to determine followings:
1. How much permissible existing FSI available to society's plot.
2. How much total constructed FSI is used by society.
3. How much FSI is remaining to be used by the society.
4. How much FSI can be used after redevelopment excluding fungible FSI
5. Will TDR necessary to achieve the permissible FSI after redevelopment.
6. If society plot is Gaothan plot then no need of any TDR which means builder will get free FSI of 2.5 in Gaothan plot above 500 sq mtrs.
Having decided this, members should ask the builder as following :
1. Space equivalent to existing occupied
2. Plus 35% fungible FSI which is given by BMC without any cost or premium on rehab component.
3. Plus left over of FSI before (point number 3 above) the redevelopment divided into members
4. Plus extra FSI builder is offering over and above point number 1,2 and 3
Often builder says we are giving you 35% extra space but actually it is free fungible FSI which already govt and BMC have given while going in redevelopment.
Don't forget to claim your parking before you sign the individual agreement with builders.